Dr. Nina-Luisa Siedler, partner at DWF, Will Speak at the Blockchain & Bitcoin Conference Germany 2018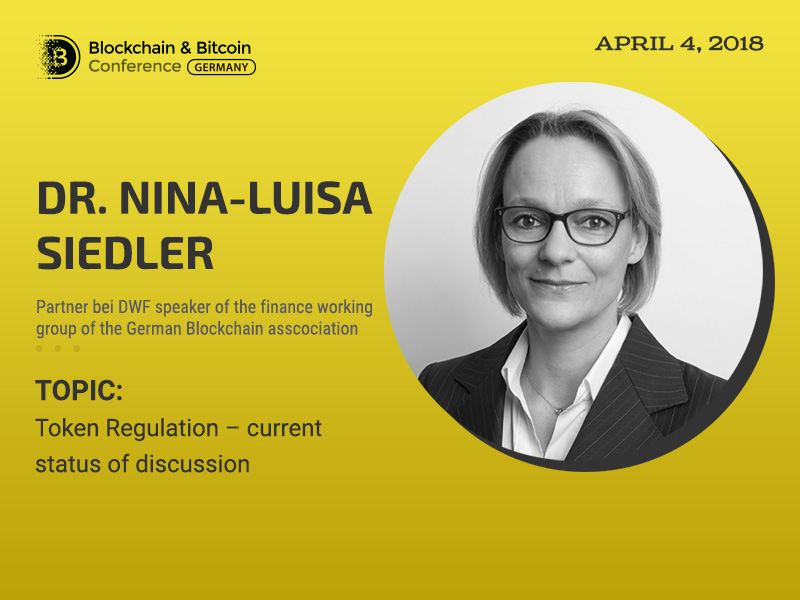 Dr. Nina-Luisa Siedler, a partner at DWF and the head of the International Blockchain Competence Group, will give a presentation on the Blockchain & Bitcoin Conference Germany on April 4.

Nina-Luisa Siedler is also a founding member of Blockchain Bundesverband (the German blockchain association) and a speaker of the finance working group as well as of the token/ICO working group. Being also a BlockchainHub advisor, she focuses on the legal implication of blockchain/distributed ledger technology projects. She provides assistance to her clients in structuring of business cases in the infrastructure, IoT, data, logistic, energy and retail sector. She also advise clients about financing via token sales.
The main topic of the speech will be Token Regulation – current status of discussion.
The presentation will give an update on the legal classification of tokens and the regulations applied to sales, related services and listing as currently discussed in Germany.
For registration, follow the link https://germany.bc.events/en/registration.