Everything about the new Proof-of-Stake algorithm in the presentation of Kambiz Djafari at Blockchain & Bitcoin Conference Berlin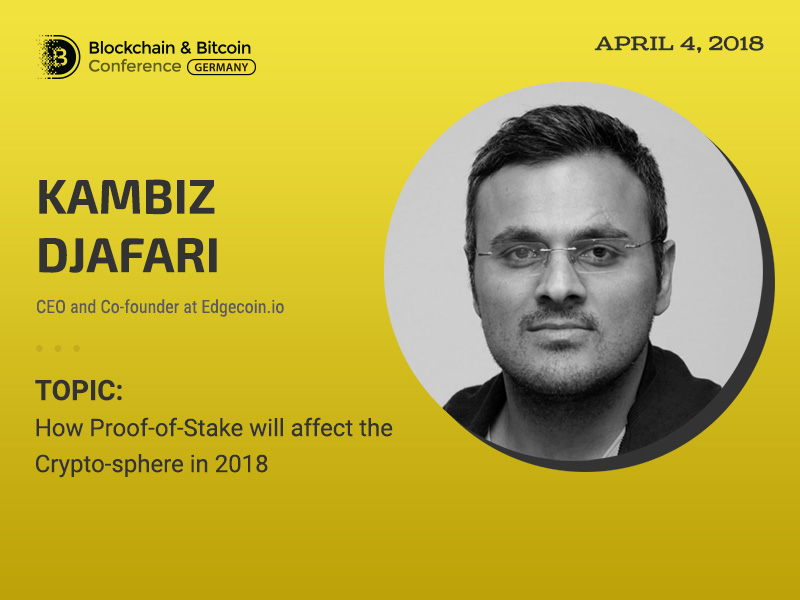 The shift to Proof-of-Stake is closer than we think – the speaker of Blockchain & Bitcoin Conference Berlin Kambiz Djafari believes that this process will start in 2018. The expert will highlight everything about the new consensus algorithm and prerequisites to shifting to it in his presentation.
Kambiz Djafari has nine years of experience working in online marketing, media, and telecom. He has been a CEO of Edgecoin and deeply engaged in the blockchain industry since 2016. Edgecoin is a blockchain platform designed for buying and selling of remote learning services. The project will have its own cryptocurrency for settlements between users.
Kambiz Djafari believes that the cryptocurrency world will start shifting to the new Proof-of-Stake algorithm in 2018. It will replace the currently existing Proof-of-Work model. Miners will initiate the shift, as it will help them to increase incomes. Users will support the initiative, because it will make blockchains faster and increase their security.
In his presentation, the expert will explain how the process of shifting to the new algorithm will take place, which peculiarities it will have, and how Proof-of-Stake will influence the cryptocurrency and blockchain industry.